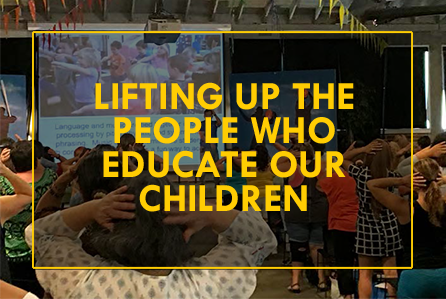 Early childhood educators are very important in the lives of our community's children. They give thousands of kids the fundamentals of learning that can help to shape their lives.
First 5 partnered with the Stanislaus County Office of Education to produce two major trainings for early childhood educators in the 2017-2018 fiscal year. These two high-energy, half-day training sessions saw more than 438 local providers sharpening their skills to help give kids a great start in life.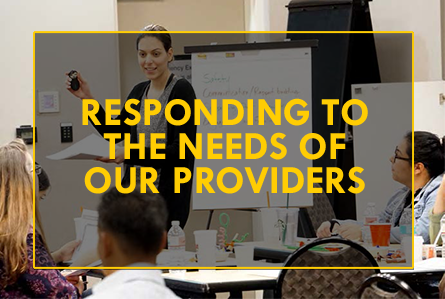 Starting in January of 2018, First 5 piloted a comprehensive training program for our funded partners. The trainings were in response to an identified partner need for ongoing educational support.
The initial response to the trainings has been extremely positive with each training at capacity. Topics such as home visitation training for front-line service providers, facilitating change for managers and a locally produced webinar on community responses to immigration were high-points of the first six months of the program.